All international flights are grounded, and Israel will cancel international flights from next week until May.
The announcement by air Israel was very sudden, causing confusion in the air transport market. If goods are transported to Israel and other places in the near future, other alternatives can only be adopted.
The Yemeni government has announced that all flights across the country will be grounded < br / >
On the 14th local time, the Yemeni government (the legitimate government of Hadi) held an emergency cabinet meeting in Riyadh, Saudi Arabia. In order to prevent the spread of the epidemic in Yemen, the Yemeni government decided to suspend flights from all airports in Yemen at midnight on Tuesday (17th) local time for a tentative period of two weeks. After two weeks, it will reassess according to the epidemic situation, but Except for the aircraft responsible for humanitarian assistance and material delivery.
Saudi Arabia announced that it has grounded all international flights < br / >
The Saudi government has decided to suspend all international flights for two weeks from the morning of March 15 to prevent the spread of the new coronavirus, the interior ministry said on March 14. Saudi citizens and permanent residents who are unable to return due to flight interruption or who are required to be isolated after return will be regarded as receiving two weeks of paid public holidays. According to Saudi Arabian television, at present, only vehicles carrying goods or essential goods are allowed to enter the land border between Saudi Arabia and the United Arab Emirates, Kuwait and Bahrain.
Cambodia issues emergency decree < br / >
On the evening of the 15th, Prime Minister Hun Sen issued an emergency "government order", instructing all government officials, relevant personnel and the whole nation to temporarily stop going to European countries, the United States and Iran. The government order stressed that all Cambodian officials and citizens who have just returned to Cambodia from European countries, the United States and Iran must receive isolation observation for 14 days from the date of return in accordance with the principles of the Ministry of health.
Vietnam has suspended passengers from 27 European countries < br / >
According to the latest report of Vietnam's Youth Daily on March 14, Vietnamese authorities have announced that the country has decided to suspend the entry of passengers from 27 European countries and will no longer issue landing visas for all foreign citizens. It is reported that this measure will be implemented on March 15 for a period of 30 days, with the exception of passengers who go to Vietnam for public reasons.
Vietnam previously announced that it would suspend flights to China during the critical period of epidemic prevention and control in China. It was also announced that it would restrict some border ports that maintain close contact with the Chinese market, and also require strict inspection of import and export cargo vehicles. China News Network reported on March 13 that China's and Vietnam's ports have now returned to normal. On March 12, the largest port in Yunnan section of the Sino Vietnam border & mdash; Hekou port had 1221 entry-exit transport vehicles, exceeding the average traffic volume of last year.
Port workers announce a strike in Lisbon, Portugal < br / >
Port workers in Lisbon, Portugal, announced a strike that lasted until the end of March. The shipping company has given an urgent notice.
[attachment: list of restrictive measures in the world] < br / >
Novel coronavirus pneumonia has been adopted in recent years in some countries (regions), including the following:
Temporarily prohibit / restrict the import of some living animals / plants from China; < br / >
Temporarily prohibit / restrict the export of some materials; < br / >
Suspend some / all flights / trains / ships with China; < br / >
Close all / part of ports; < br / >
Strict inspection, quarantine and inspection measures shall be imposed on goods, inbound and outbound tools and personnel from China.
According to the information released by the state immigration administration, relevant websites at home and abroad and the feedback from CCPIT overseas representative offices and some enterprises, CCPIT updated and supplemented the relevant information on the basis of the prompt of restrictive measures taken by the relevant countries (regions) on March 4 and the prompt of restrictive measures taken by the relevant countries (regions) on March 10 (II), which is only for the reference of enterprises.
As of March 12, there are 18 countries (regions) restricting the import of goods, and 2 countries have taken adjustment measures. They are: Egypt has suspended the import of garlic, carrots and ginger from China; Cameroon has banned all food imports from China.
As of March 12, 26 countries (regions) have imposed restrictions on the export of medical materials, including 12 new countries, as follows: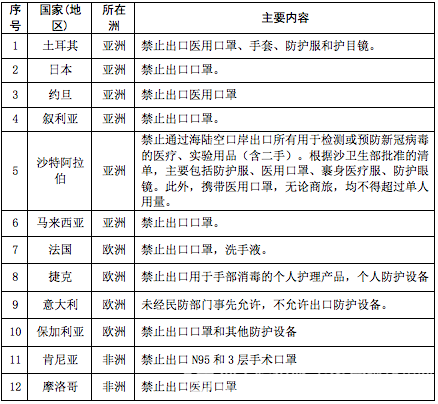 As of March 12, 42 countries (regions) in Asia and Europe have imposed restrictions on flights / trains / ships, including 28 new countries (regions), America, Oceania and Africa, which will be updated as follows: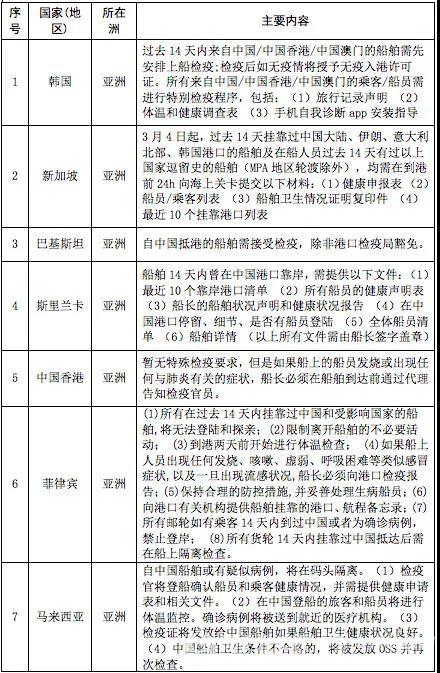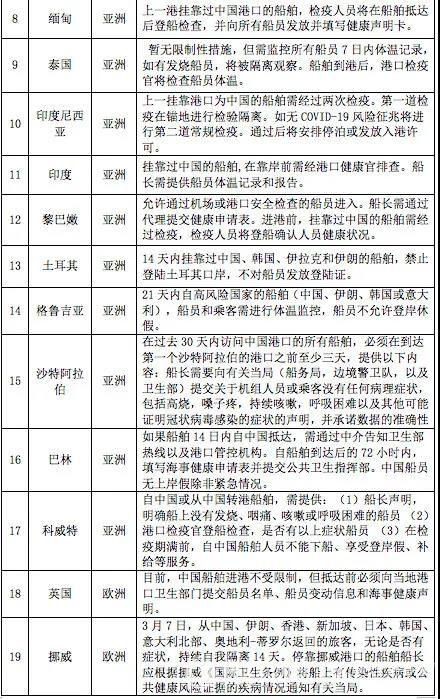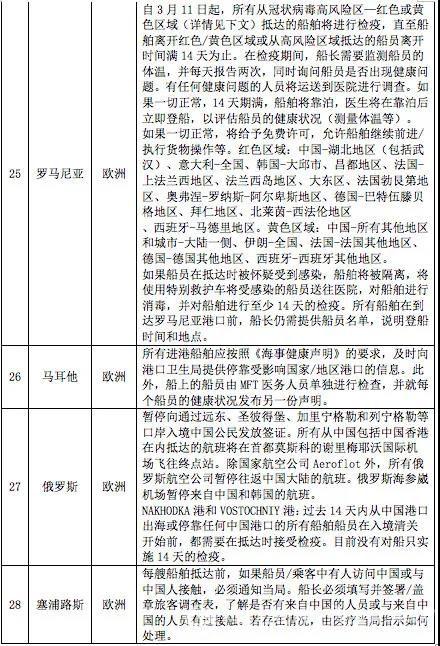 The restrictive measures for flights / trains / ships have been supplemented or adjusted in 7 countries (regions) in Asia and Europe. The underlined part in bold is the supplementary or adjustment content, as follows: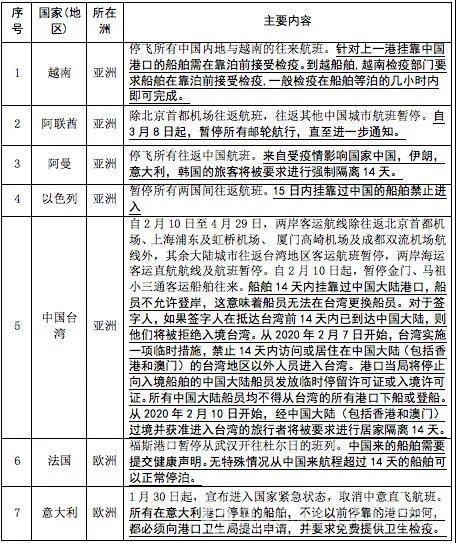 As of March 12, 147 countries (regions) have implemented restrictive measures for entry and exit of personnel, including three new countries (regions), as follows: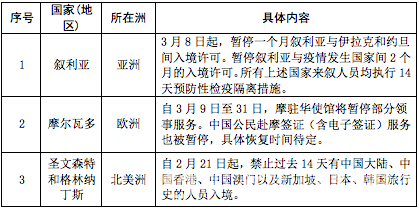 Eight countries (regions) have adjusted the restrictive measures on the entry of people as follows: